A Mother's Words for the Climb
"When my mother told me that 'I've taken you as far as I can go,' she was telling me that you are my firstborn, I love you, and you are smart," says Gabbin, who has called on that encouragement through the years to reassure and propel her as she's climbed.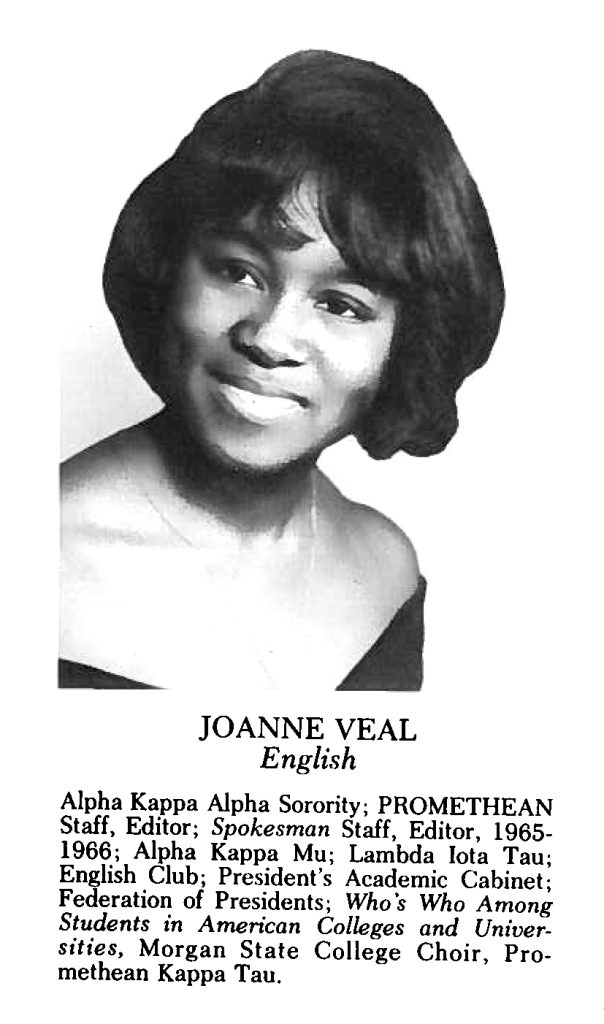 Looking back, she says, it helped her navigate the newly integrated halls of Baltimore's Eastern High School in the years immediately after the decision in Brown v. Board of Education. To Gabbin, one of the handful of bright, Black girls accepted to the public, all-girls school, it was clear that integration didn't guarantee parity. She knew even then that she wanted a career "in literature and writing," but at Eastern, she says, that aspiration wasn't allowed to take root. School clubs and activities, she remembers, were rarely welcoming places for Black girls.
As her senior year neared a close, Gabbin recalls, Eastern's plans to guide its girls from high school to college omitted her and her Black classmates. Most of them would be the first in their family to complete the 12th grade. But on a day in April, she and the other daughters of Black strivers made their way to the balcony of the school auditorium. Their principal had invited them to meet with a recruiter from Morgan State College, one of two historically Black colleges in the city.
"That meeting changed my life," says Gabbin, who was accepted to Morgan and awarded a scholarship. "If Morgan hadn't sent that recruiter to Eastern, many of us probably never would have had the opportunity to go to college. That's why I will love Morgan until the day I die."
A Nurturing Network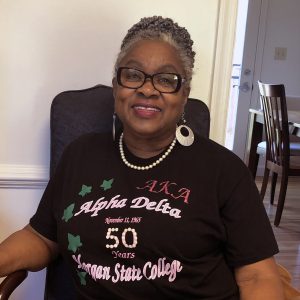 When she arrived on Morgan's campus in 1963, she found a world of possibilities — and ready opportunities to lead, and to write and tell stories.
"I was thinking, there's nothing that can hold me back now," says Gabbin, whose voice hints at that decades-old excitement. The eager freshman emerged the feature editor after attending her first meeting of The Spokesman, Morgan's student paper. By her sophomore year, Gabbin was at the helm as the paper's editor. The aspiring journalist even reported alongside national media who descended on Baltimore when hundreds of Morganites staged a now-legendary protest to integrate the nearby Northwood Theatre. At the urging of Frances Murphy Henderson, then Morgan's public relations director and advisor to the campus paper and yearbook, Gabbin stepped up to edit a commemorative yearbook that marked Morgan's centennial year.
Along the way at Morgan, Gabbin also found time to pledge Alpha Kappa Alpha Sorority, in 1965.
Morgan was where she found a network of caring Black scholars and writers who likewise took her as far as they could, but not before they equipped her for graduate school and helped prepare the inquisitive, driven and disciplined student for the literary life that was always her ambition.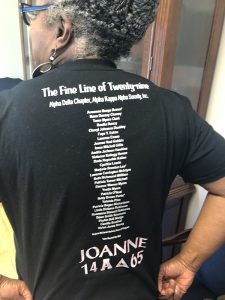 Gabbin's voice grows more animated as she does a roll call of "the accomplished and amazing" English professors and writers at Morgan who nurtured and mentored her: "Let's see. Nick Aaron Ford was head of the English Department then. There was Ruthe Sheffey; Eugenia Collier; Waters Turpin, an outstanding novelist who taught romantic literature. We had Ulysses Lee, who was a co-editor of 'The Negro Caravan,' one of the first and best anthologies of Black writing. He also taught modern criticism."
Eugenia Collier, Ph.D., who retired as the chair of Morgan's English department in 1996, began a distinguished teaching career at the campus in the early 1950s. But last year, at 93, the still spry and insightful Collier still remembered the newness of faculty life and the patience it took to teach five composition courses a semester until the day came to finally present literature. And she remembers teaching Gabbin.
"I was still getting my feet wet as a professor when Joanne came along," said Dr. Collier, who had Gabbin as her only student when Morgan introduced a new English literature course as a graduation requirement for seniors. The two met in a large classroom. The coed whom Collier got to know and now calls friend, "was a pretty little girl with thick black hair and sparkly eyes. She laughed easily and still does." Joanne, she said, was also "eager to learn" and tackled every assignment with verve.
"(Gabbin) is what you'd like all of your students to turn out to be," said Collier of her student who became a poet, author, literary critic and scholar. "She exceeded any of my expectations for her."