As director of Morgan State University's Entrepreneurial Development and Assistance Center for the past 15 years, Omar Muhammad has embraced a mission dear to his heart: "Connecting budding and existing entrepreneurs to resources for venture management and growth." Leading the center, which is better known by its abbreviation, EDAC, is work for which he was well-prepared, long before he earned his bachelor's degree in accounting from Morgan in 1993 or his master's degree in technology entrepreneurship from the University of Maryland, College Park, in 2015, Muhammad said.
"My parents got me started with this when I was a kid," he recalled. "I have two brothers and two sisters, and my parents said, 'There's too many of you to give an allowance. Start a business.' So we had a candy store in our basement."
Role models such as Baltimorean Reginald F. Lewis, the first African American to own a business with more than $1 billion in sales, boosted the motivation Muhammad's parents had instilled in him, and by the time he arrived at Morgan as a student, he was a full-fledged entrepreneur: "I had a T-shirt company. I had a mobile car wash. I picked up cars from Giant (Food Store's) parking lot, took them to my parents' house, cleaned them and returned them."
Maryland Congressman Parren J. Mitchell, a Morgan graduate and a strong advocate for economic development in African-American communities, continued Muhammad's guidance down the business path by mentoring him and a number of other promising black entrepreneurs.


Small Staff, Big Impact
A unit of Morgan's Earl G. Graves School of Business and Management, EDAC provides entrepreneurship classes, workshops, pitch competitions, conferences and other activities geared toward "anyone who's looking for resources to start operating or grow their business," Muhammad said. The center, established in 1992, has focused on children, teens and preteens as well as adults over the years, presenting programs such as "BizTech Kids," for budding businesspeople aged 10 to 14, and a program named "Make It Happen," funded by music mogul Kevin Liles, a Morgan alumnus, for 11th graders. Recent EDAC events included a W.O.M.E.N. (Women-Owned and Managed Enterprise Network) conference, a Maryland Military and Veteran Women Business Conference with Morgan graduate Andrea Garris Jackson and a "MNDSET Conference" on entrepreneurship for millennials. Planned events include a conference for black fathers who are entrepreneurs and a "Side Hustle Summit" virtual conference for current or prospective business owners who are also full-time employees.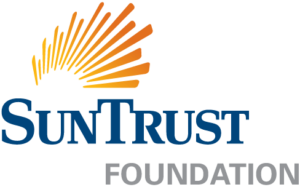 SunTrust Foundation supported EDAC's "Side Hustle" program with a $75,000 grant and recognized the center's work with a Lighting the Way Award, in August. Presenting the award, Stan Little, president of the SunTrust Foundation, called EDAC one of its local, nonprofit partners "that empower and strengthen the communities they serve. EDAC is making a meaningful impact with its programs to improve the financial well-being of the people who need it most."
EDAC has a small staff: Muhammad, director, and Yvette Racks, administrative assistant. But it continues to make a large, beneficial impact on Morgan and the broader community. Muhammad would like to see that impact be even larger.
"Morgan students, staff, alumni and faculty are interested in entrepreneurship, and they're starting businesses. But we could start many more. My role is to help make that happen over the next couple of years," he said. "Also, I've noticed that many of our entrepreneurs have service-based companies, and I'd like to see more of them be product-based."
Muhammad sits on the board of the Maryland Technology Development Corporation (TEDCO) and is a member of the Morgan Entrepreneurship Alumni Chapter, a group whose mission is to maintain a network of MSU alumni entrepreneurs to promote business opportunities and serve as a resource for entrepreneurial development for students, the University and the surrounding community. For 20 years, he was host of a radio show about entrepreneurship on Morgan's WEAA Radio, and he now produces several podcasts on the topic and writes a column in the Baltimore Business Journal. Like many successful advocates, Muhammad sees his work as a lifestyle, and he works intentionally to influence everyone close to him with his mission, from business associates to family members. His wife, Natasha, is a 2006 graduate of Morgan and owns several businesses, including a not-for-profit company that helps youth aged 10 to 18 develop an entrepreneurial mindset and start businesses. His four daughters — aged 12 to 34 — have all been entrepreneurs also.
Muhammad said his ultimate goal for EDAC clients is what he calls LEGACY, his acronym for "legacy building," "economic opportunities," "global competitiveness," "asset building," "community building" and "your personal development."
"LEGACY is why entrepreneurship is important," Muhammad said. "It's why we continue to do what we do at EDAC."
Assisted by EDAC